The Project
MED – MEDITERRANEAN DIALOGUES is the annual high-level initiative promoted by the Italian Ministry of Foreign Affairs and International Cooperation and ISPI (Italian Institute forInternational Political Studies) in Rome. The event aims at drafting a "positive agenda"for the Mediterranean by stimulating debate and promoting new ideas, rethinking traditional approaches and addressing shared challenges at both the regional and the international level.
Topic and Structure
Rome MED builds upon four pillars: Shared Prosperity, Shared Security, Migration, and Civil Society and Culture. Debates on these topics are intended to complement analyses of current challenges with new ideas and suggestions to scale-up economic cooperation, overcome regional rivalries and conflicts, and ensure that adequate incentives for sustainable development are set in motion.
Shared Prosperity
Under the "Shared Prosperity" pillar, particular attention is devoted to the role that business leaders and civil society can play to foster prosperity and political stability in a region where new opportunities may be seized.
Shared Security
Discussions on "Shared Security" are focused on viable strategies to avoid further turmoil, fight terrorism and promote successful post-conflict transitions and institution-building, thus enhancing resilience in Mediterranean countries.
Migration
The "Migration" pillar encourages discussion about migration-related topics, including: identifying safe and legal routes for asylum seekers; fostering social inclusion; and efficiently combining countertrafficking policies with the respect of human rights.
Civil Society and Culture

The "Civil Society and Culture" pillar allows to put all these challenges into perspective by acknowledging that the Mediterranean region is a unique "melting pot" of cultures and religions, with important historical legacies, and a rich natural and cultural heritage.
Med Report
With a view to providing a useful tool to further stimulate debate on the four pillars during ROME MED and beyond, ISPI and MED scientific partners produced the MED Report "Looking ahead: charting new paths for the Mediterranean".
Med 2017 in Numbers
4 Days of Meetings and Workshops
4 Pillars: Shared Prosperity, Shared Security, Migration, Media, Culture & Society
800 leaders in Business, Politics and Culture
80 Think Tanks and International Institutions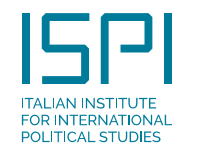 The Italian Institute for International Political Studies (ISPI) is an independent, non-partisan think tank providing leading research and viable policy options to government officials, business executives andthe public at large wishing to better understand international issues.
Founded in 1934 in Milan, ISPI has always adopted a pragmatic approach in analyzing geographical areas and topics of particular interest to Italy and Europe. ISPI is the only Italian Institute – and among the few in Europe – combining policy-oriented research with an equally significant commitment to education and training, to conferences and advice on international trends. In particular, the Institute is Italy's main forum for debate on international affairs, and promotes international events including annual conferences (such as Rome MED), bilateral dialogue Forums with France, Germany, Switzerland and Russia, and closed door meetings for selected audiences.
In over 80 years, ISPI has built an extensive network of think tanks in Europe and across the world and since 2014 it is the think tank representing Italy in the Think20 (T20), an advisory body of the G20